Virginia
Of over 750,000 Asian Americans who live in Virginia—-nearly 10% of the population—-Indian Americans make up the largest ethnic group. The vast majority of South Asians live in Northern Virginia, in Loudoun, Prince William, and Fairfax counties. In a state where elections are won and lost by far less — our communities can make the difference.
In 2019, Delegate Suhas Subramanyam and Senator Ghazala Hashmi became the first South Asians elected to the Virginia legislature. Virginia has traditionally been considered a battleground state and the 2021 election proved it's still competitive.
Impact conducted a poll in 2021 that showed that South Asian voters leaned Democratic, with a vast majority of South Asian registered voters preferring the Democratic candidate. Yet at the same time, most South Asian registered voters had not heard directly from either campaign.
There remains critical work to be done to turnout and engage South Asian voters. Virginia is one area where our communities are decisive to elections, and Impact is working to build the necessary infrastructure to make our voices heard.
Back to all states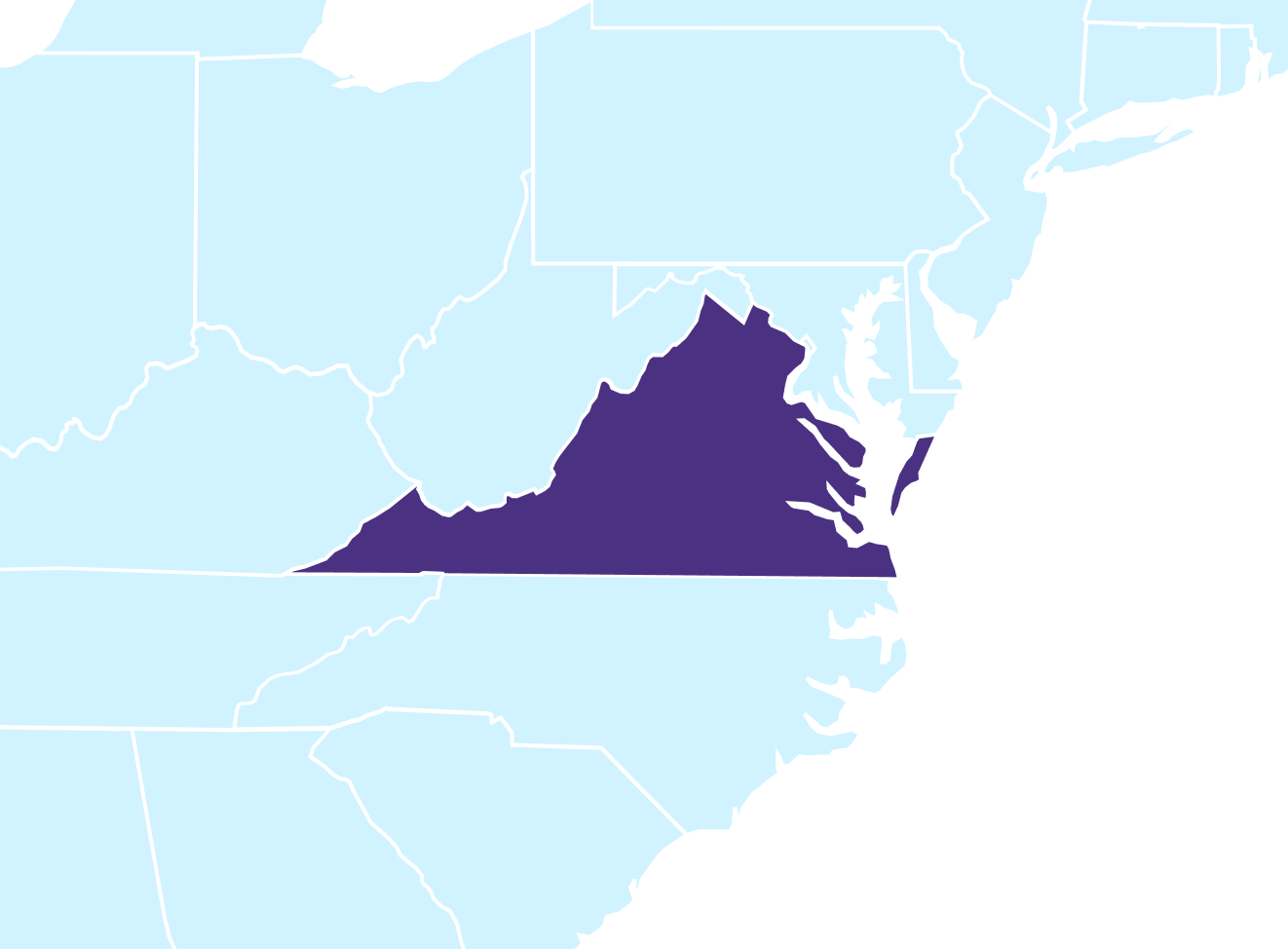 Babur Lateef

School Board (Local)

Ghazala Hashmi

State Senate

Harris Mahedavi

School Board (Local)

Haseeb Javed

City Council

Jasbinder Singh

City Council

Mansimran Kahlon

County Official (Other)

Pradip Dhakal

City Council

Rachna Sizemore-Heizer

School Board (Local)

Suhas Subramanyam

State House
Kannan Srinivasan

State House

Puja Khanna

County Supervisor

Saddam Salim

State Senate

Shyamali Hauth

State House

Suhas Subramanyam

State Senate