Racial Equity & Inclusion
Like other communities of color, South Asian Americans have been subjected to violence, discrimination, and hate. Anti-Asian bigotry in particular, while often overlooked, dates back more than 150 years. Our community has refused to let that bigotry define us, and now, a storied history of heroism, trailblazing, and selfless sacrifice is as much a part of our story. Yet there remains an enormous amount of racial injustice we need to reckon with as a society. We must stand in solidarity with Black, Brown, Indigenous, and historically under-resourced communities to dismantle systemic racism that holds all of us back and build a more fair and just society for all.
The Challenge
Post 9-11, discrimination and hate crimes against South Asian communities– and especially our Muslim and Sikh brothers and sisters– have skyrocketed. Following 9-11, the Equal Employment Opportunity Commission saw a 250% increase in religious-based discrimination charges against Muslims. Shootings at places of worship like mosques, or gurudwaras such as the tragic shooting at Oak Creek in 2012, or those that target Indian nationals such as in Olathe, Kansas in 2017, continue to instill fear and stoke division in our communities.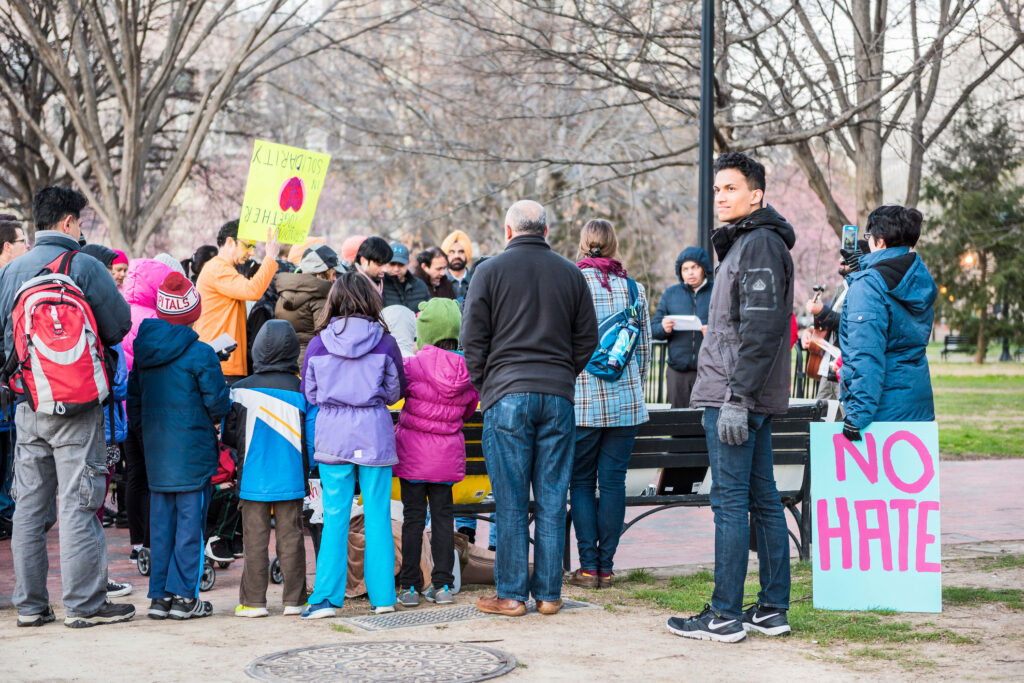 South Asian candidates are inevitably subjected to discrimination and racism when they decide to run for office, as are professionals across numerous industries and sectors. And a lack of data disaggregation and reporting results in numerous disparities and inequalities such as in healthcare, climate justice, and housing.
Though the factors driving the rise in hate crimes and inequities are numerous, Impact believes that these incidents cannot be isolated as a new phenomenon and instead must be understood as part of a much longer history rife with anti-Asian and anti-immigrant laws, policies, and attitudes that traces back for more than a century.
In September 1907, a mob of five hundred white men in Bellingham, WA ransacked homes and rounded up 200 South Asian migrant workers to stay overnight in the basement of City Hall. They wanted to send a message, and they were never held accountable for it. In a testament to how successful the mob was in realizing their goals, the entire South Asian population left Bellingham within 10 days.
Though this unpunished incident had a tremendous impact on anti-Asian immigration policies in the decades that followed, the riots have faded into obscurity and remain largely unknown to Americans, including South Asians, today. What has not faded, however, are the broad racial tropes that have the effect of consistently "othering" South Asians living in the United States.
Far from the days of describing "Hindos" (Indians) as "dirty", "mean", and "undesirable", the pervasive model minority myth also has the effect of excluding South Asian Americans from fully participating in democracy and pits them against other communities of color.
Often overlooked in the conversations, however, are the deep connections and ties between the Black Civil Rights Movement, the Indian Independence Movement, and the Immigration Act of 1965 that opened the doors for millions of Indians and South Asians to make America their new home and only came as a result of Black activism.
The Solution
At Impact, we believe that to write a new chapter and create a more inclusive and equitable democracy, we must build an awareness and a shared understanding of our communities' history. Efforts to require the inclusion of Asian American history in curriculum are critical in attaining this goal.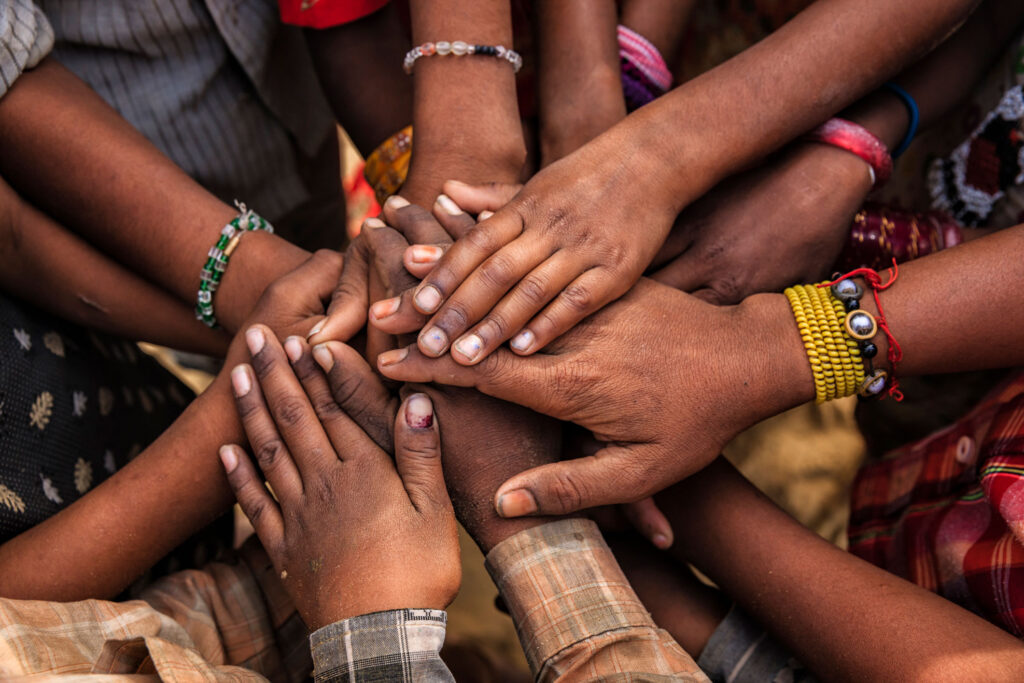 Strengthening federal and state-level hate crimes legislation must also be part of the solution. Impact was proud to support the COVID-19 Hate Crimes Act of 2021 which passed Congress with an overwhelming majority and makes hate crimes reporting more accessible. We must also galvanize around efforts to disaggregate data by sub ethnicities so we can understand how different communities are disproportionately impacted
Most importantly, we must continue fostering and cultivating alliances with other communities of color. Only through intentional allyship can we eliminate racial and economic bias and invite greater civic participation from all marginalized communities.