2016
Princeton-based entrepreneur and community leader Deepak Raj and former Kansas State Representative Raj Goyle establish the Indian American Impact Fund, an organization dedicated to building Indian American political power, investing in Indian American candidates, and enfranchising the growing Indian American electorate.

Mini Timmaraju, Raghu Devaguptapu, Vikas Raj, Ravi Akhoury, Amb. Vinai Thummalapally, and Priya Dayananda become founding board members of the Indian American Impact Project and Fund. Impact hires Gautam Raghavan, a senior adviser in the Obama administration, as its first Executive Director.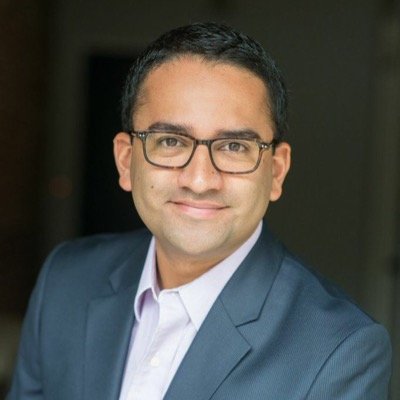 A record five Indian Americans are elected to the U.S. Congress. Pramila Jayapal, Raja Krishnamoorthi, and Ro Khanna join Ami Bera in the House of Representatives; in doing so, Jayapal becomes the first Indian American woman elected to the House. Kamala Harris becomes the first Indian American U.S. Senator.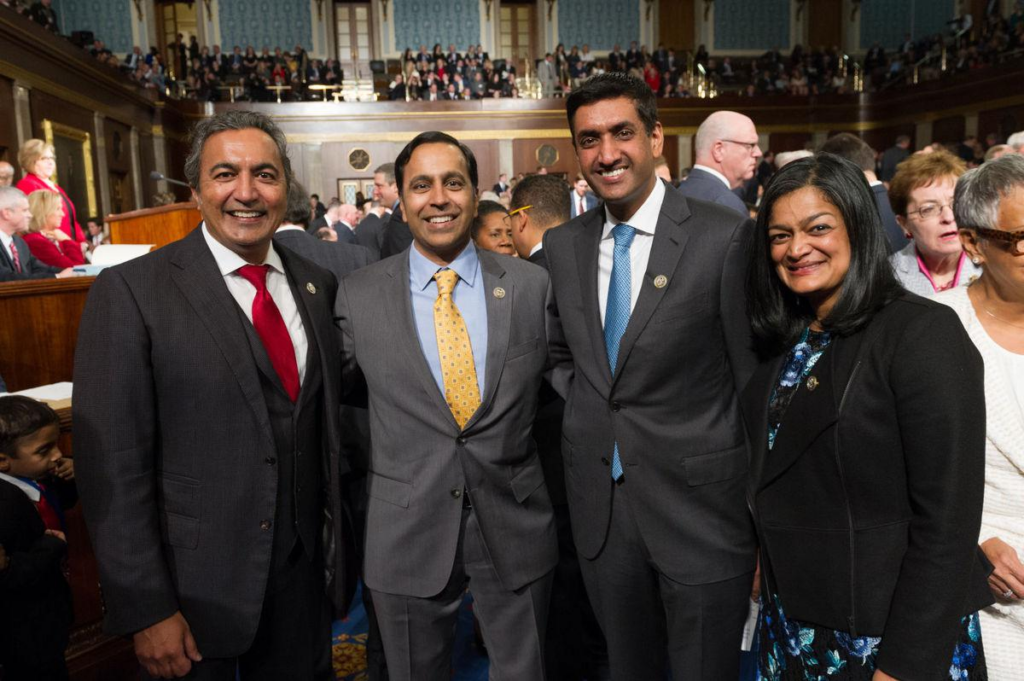 2017
Impact's leadership and board develop robust plans to boost civic engagement and support candidate training through its 501c3 and 501c4 arms , the Indian American Impact Project and Indian American Impact, respectively. The organization recruits 20 South Asian American candidates at the local, state, and federal level to run for office.

2018
Impact hosts an inaugural Summit and Capitol Hill visits convening 250+ elected officials, business leaders, and community leaders to take stock of the tremendous progress made and take action to shape an even better future. Impact also holds a "Women who Impact" event featuring U.S. Senator and future Vice President Kamala Harris.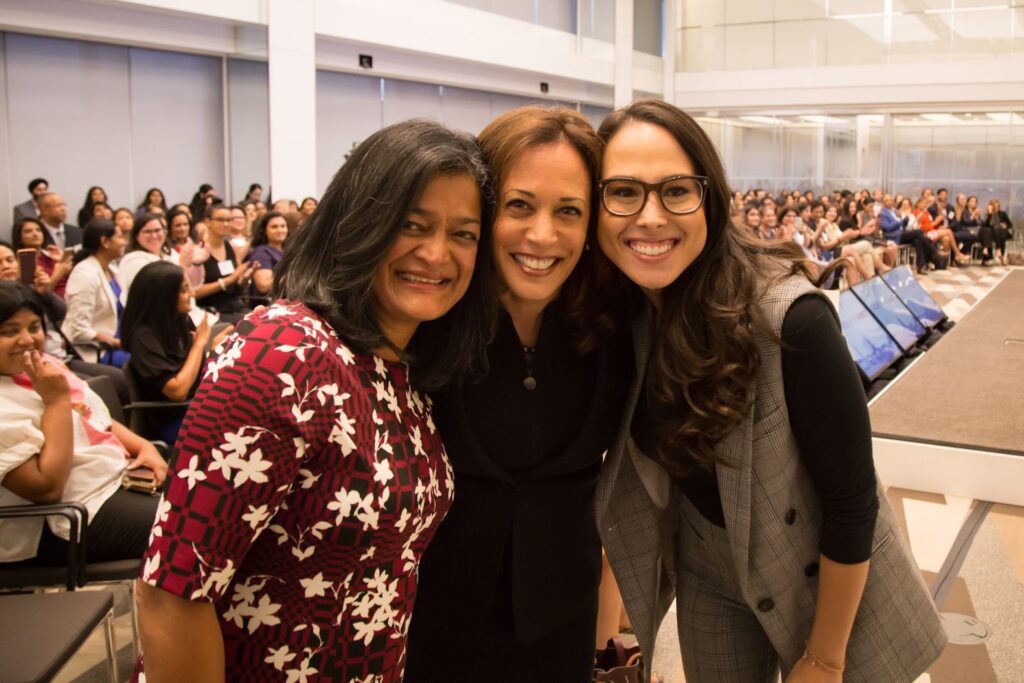 At least 120 South Asian Americans run for office, the highest number in history. Impact goes on to raise more financial support for Indian American candidates than any other political organization in history. Impact endorses and supports numerous candidates, and engages in a significant effort to elect Aftab Pureval for Congress. Pureval comes up just short but goes on to become Mayor of Cincinnati in 2022 with Impact's support.
Following the elections, Impact launches the "Brown Book" initiative to help 300+ South Asian policy, advocacy, and political professionals seek jobs.
2019
After Gautam Raghavan is appointed as chief of staff to Rep. Pramila Jayapal, Maryland State House Delegate Aruna Miller is selected as Impact's 2nd Executive Director. Miller oversees the annual Impact Summit, attended by over 250 elected officials, organizers, and other community leaders, sought to inspire and educate Indian Americans on how to get involved in public service. 2019 sets the stage for success in 2020, Impact's first presidential year.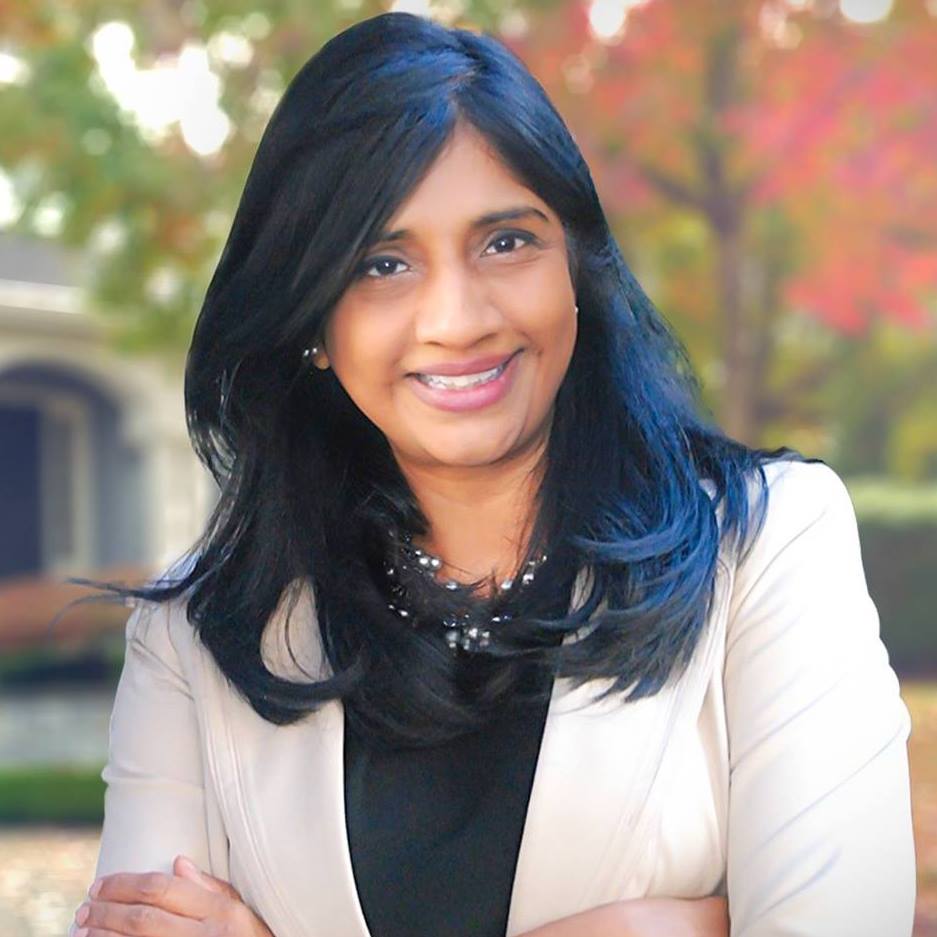 2020
Neil Makhija, a public interest lawyer and former Pennsylvania candidate, is brought on as Impact's Executive Director.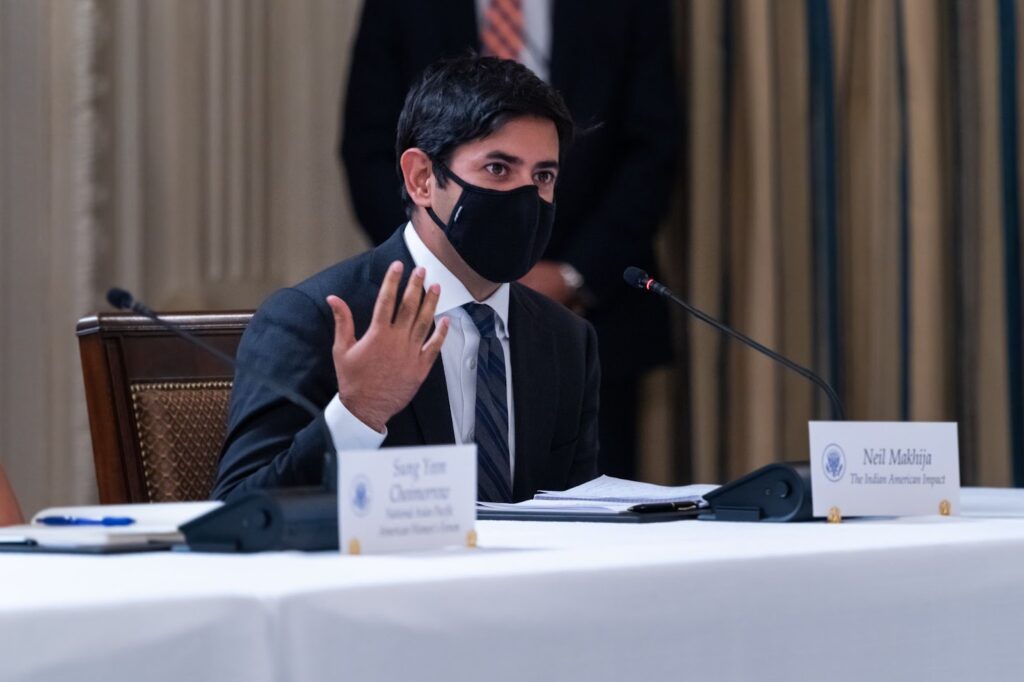 Impact raises $15 million to mobilize Indian and Asian American voters throughout the country, including in battleground states like Pennsylvania and Arizona. The American people elect President Joe Biden and Vice President Kamala Harris, the first South Asian, Black, and female Vice President. The victory represents the most significant achievement in Indian American political history to date.
Impact increases Indian American representation in state legislatures by nearly 24% by electing 2 new State Senators and 3 new State Representatives. All are the first Indian Americans to ever serve in their respective seats.
Due to the COVID-19 crisis, Impact pivots its annual Summit from in-person to virtual. The virtual summit is a smashing success, with more than 2,000 viewers and featuring prominent academics, elected officials, community leaders, activists, and candidates.
2021
Impact invests $2.5 million in digital, mail, and turnout operations in the Georgia runoffs to mobilize Asian Americans and determine the fate of the U.S. Senate. Later in the year, Impact endorses 30 candidates running for state and local offices. 20 Impact-endorsed candidates win and are elected to public office.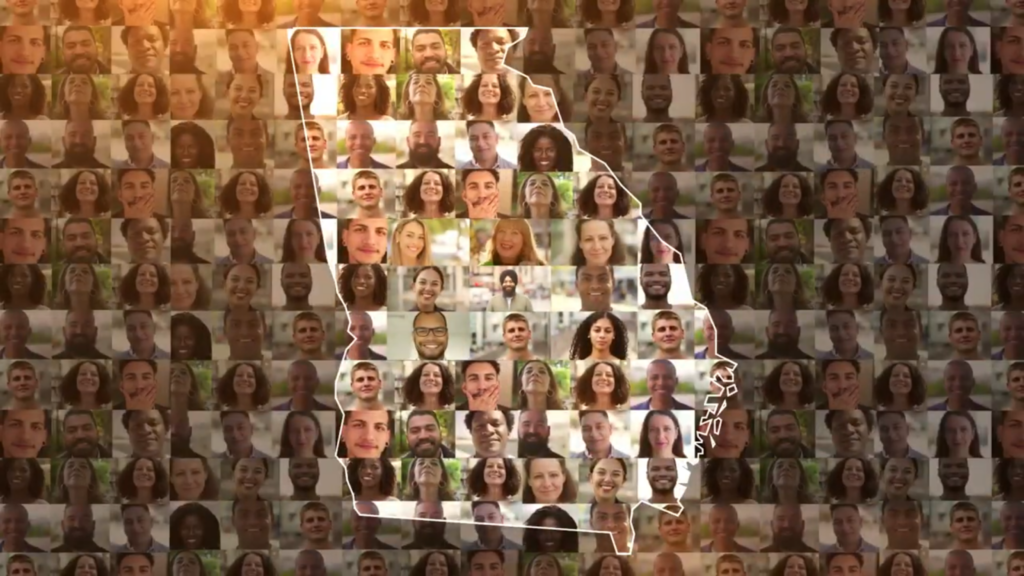 Impact partners with RUN AAPI to host the Presidential Inaugural Committee's official Asian American inaugural ball. The ball honors and recognizes President-elect Joe Biden and Vice President-elect Kamala Harris, the first Indian American and Black American ever to be elected Vice President of the United States. Special guests include Kumail Nanjiani, Maya Harris, Kal Penn, and many other prominent South Asian elected officials, leaders, influencers, and pop culture icons.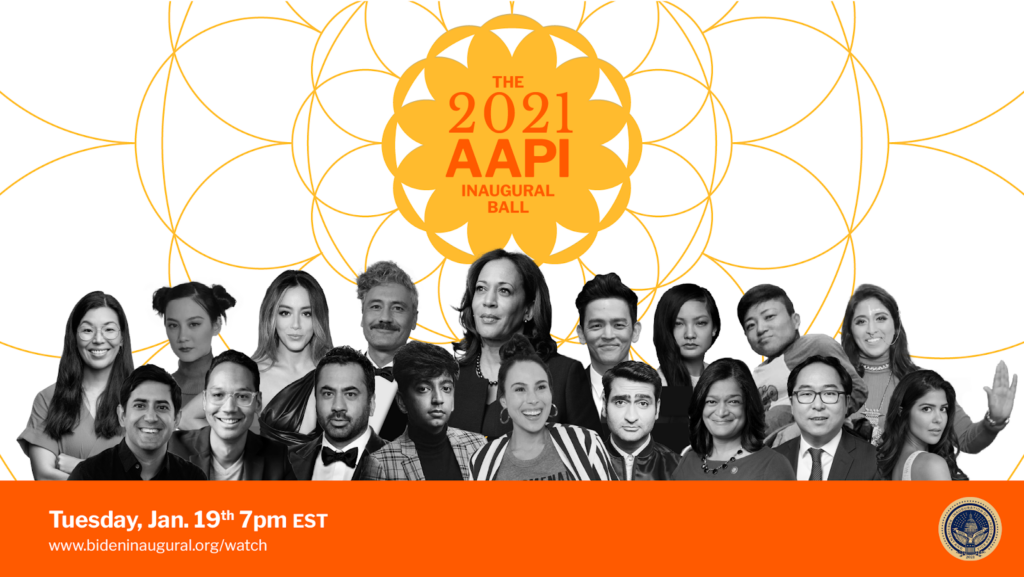 Impact undergoes a period of massive growth, quadrupling its full-time team and organizing year-round advocacy efforts. Sivakami Sambasivam and Narendra Mulani join as board members. Impact also holds its first annual gala in Washington, D.C., centered around Diwali, and attended by more than 200 public officials, organizers, activists, and community leaders including remarks by Speaker of the House and Senate Majority Leader, who pledged to take action on protecting Indian American Dreamers.