Press Release
IMPACT Previews Major Campaign to Turn Out AAPI Voters in Georgia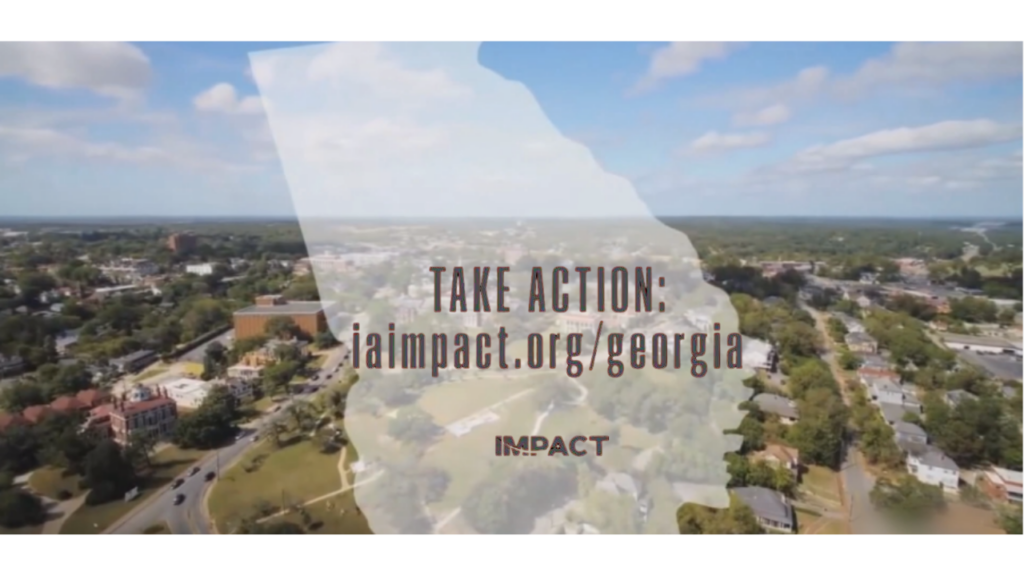 (Dec. 8, 2020) — New video, produced with Phenomenal, highlights emerging AAPI political power. First step in major IMPACT effort to increase turnout ahead of U.S. Senate runoff
Today, IMPACT, the leading national Indian American advocacy group and PAC, released a new video previewing a major campaign targeting Asian American voters in Georgia ahead of the U.S. Senate runoff elections on January 5. The video, "Impact," co-produced with Phenomenal and the Asian American Advocacy Fund of Georgia, highlights the emerging political power of AAPI voters and features prominent South Asian luminaries and public figures like Kumail Nanjiani, Mindy Kaling, Padma Lakshmi, and Rep. Pramila Jayapal. It is the first step in IMPACT's sweeping effort to inspire, engage, and mobilize South Asian voters over the remaining four weeks of the Senate campaign.
AAPI voters — the fastest-growing demographic nationally and in the state of Georgia — helped swing Georgia for Democrats for the first time in more than 25 years. As the video teases, IMPACT will launch an historic independent expenditure campaign to harness the power of those voters to help elect Jon Ossoff and Rev. Raphael Warnock in the January Senate runoffs. The details of the new campaign will be announced next week. The new Georgia campaign follows IMPACT's $10 million campaign in November focused on targeting Asian American voters in Pennsylvania and Arizona, the largest-ever effort to target South Asian voters.
"November's election made clear the burgeoning power of Asian American voters. In many hotly contested races, Asian American voters were the difference-makers," IMPACT Executive Director Neil Makhija said. "And the stakes now are just as great. In Georgia, where control of the Senate hangs in the balance, IMPACT will harness this emerging power to help ensure Asian Americans are energized and mobilized to turnout in record numbers again."
The video "Impact" was produced by Meena Harris and Brad Jenkins of Phenomenal Productions in collaboration with the Asian American Advocacy Fund of Georgia.
"Record South Asian-American voter participation turned Georgia blue in the 2020 presidential election," said Meena Harris and Brad Jenkins of Phenomenal Productions. "With the support of IMPACT, Phenomenal Productions will inspire and motivate the South Asian community to make history once again, in the U.S. Senate."
"With record-breaking turnout, Asian Americans have stepped up to do their part at this critical time in American history," said Aisha Mahmood, Executive Director of the Asian American Advocacy Fund. "And now with the Senate and progress hanging in the balance, we're proud to partner with IMPACT, to bring the power of Asian Americans to bear."
Fast facts:
This year, Georgia saw a 91 percent increase in AAPI voter turnout over 2016, and exit polls showed Asian American voters preferred Joe Biden to President Trump by a 2 to 1 margin.
An additional 42,000 AAPI voters voted in 2020 over 2016 and more than 30,000 AAPI voters voted for the first time ever. Biden won Georgia by just over 14,000 votes.
Asian American voters saw the highest increase in turnout among any demographic.
Asian Americans are the fastest-growing demographic in Georgia (and nationally), and Indian Americans are the largest Asian American group in Georgia.
There are an estimated 238,000 eligible AAPI voters in Georgia.