Statement
IMPACT Statement on Kamala Harris' Historic Election Victory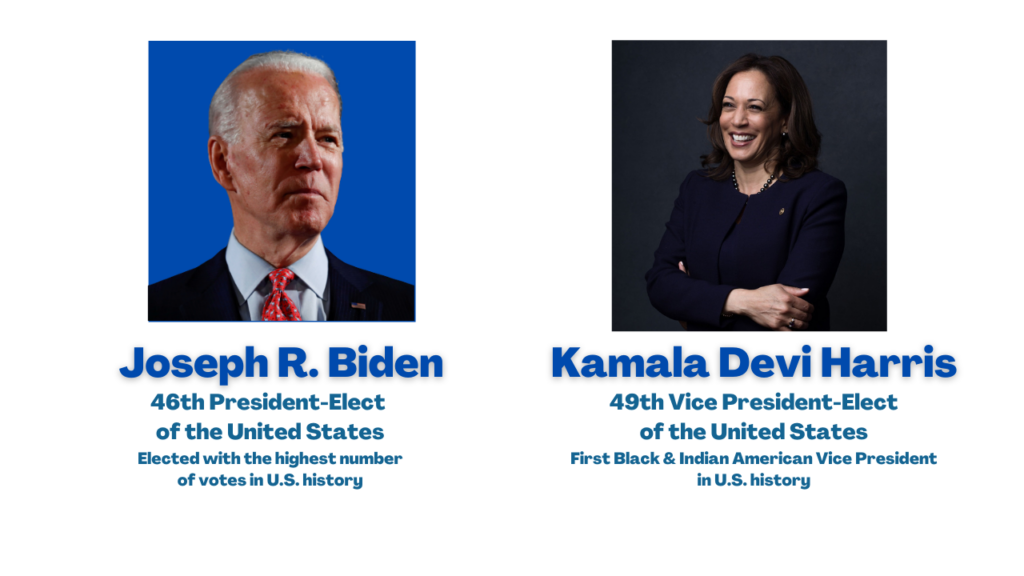 Harris becomes the first Indian American and Black American to be elected Vice President
(Nov. 7) — Neil Makhija, Executive Director of IMPACT, the leading Indian American advocacy and political action committee, issued the below statement on Kamala Harris' historic election victory. She becomes the first Indian American and Black American ever to be elected Vice President of the U.S.
"A generation of Indian Americans made this country their home because they knew it meant anything was possible for their children. Today, the daughter of one of those Indian Americans proved their faith. It is with pride, hope, and enduring faith in America that we congratulate Vice President-elect Kamala Devi Harris on her historic victory. Her election sends a message to a new generation of young Black and Brown children that they belong, and that in America, anything is possible. Her election will supercharge the political engagement of the Indian American community: In 2020, IMPACT raised a record $10 million which doubled turnout of South Asian voters in critical states, including Pennsylvania and Arizona, where our community's engagement was enough to make the margin. With an historic number of Indian American elected officials across the country, we are poised to grow our political power in the years to come."
IMPACT raised a groundbreaking $10 million to support turnout efforts in the Asian American and Indian American community and to help elect Harris, and IMPACT's other endorsed candidates. The funds were invested in the presidential, state-wide, and congressional races in battleground states, including nearly $2 million apiece in Pennsylvania, Arizona, North Carolina, and Texas.
Fast Facts
Asian Americans are the fastest-growing racial or ethnic voting bloc in the country.
There are projected to be 2 million Indian American voters in this year's election.
Indian Americans register and vote at higher rates.
This year, there will be nearly 500,000 Indian American voters in the battleground states of Florida, Pennsylvania, and Michigan.
The number of Indian Americans in Congress has grown five-fold in just the past eight years.
2020 AAPI Voter Turnout Stats:
The AAPI vote in Pennsylvania is on track for record turnout outpacing 2016 turnout: with 56,000 mail-ins alone, above the margin by which Trump won in 2016.
In Arizona, the early AAPI vote (17,738) surpassed the total AAPI vote in 2016 (12,554) by nearly 50 percent.
In AZ-06, the early AAPI vote in 2020 (2,006) nearly doubled 2016 early vote levels (1,175), and surpassed total 2016 AAPI turnout (1,862).
The early AAPI vote in North Carolina (55,401) more than doubled 2016's early AAPI vote totals (25,413), indicating record-breaking AAPI turnout once all votes have been tallied.
In Texas, the AAPI vote surpassed the total AAPI vote for 2016 by 228%, and is the highest growth among any demographic group.