2023 Impact Summit and Gala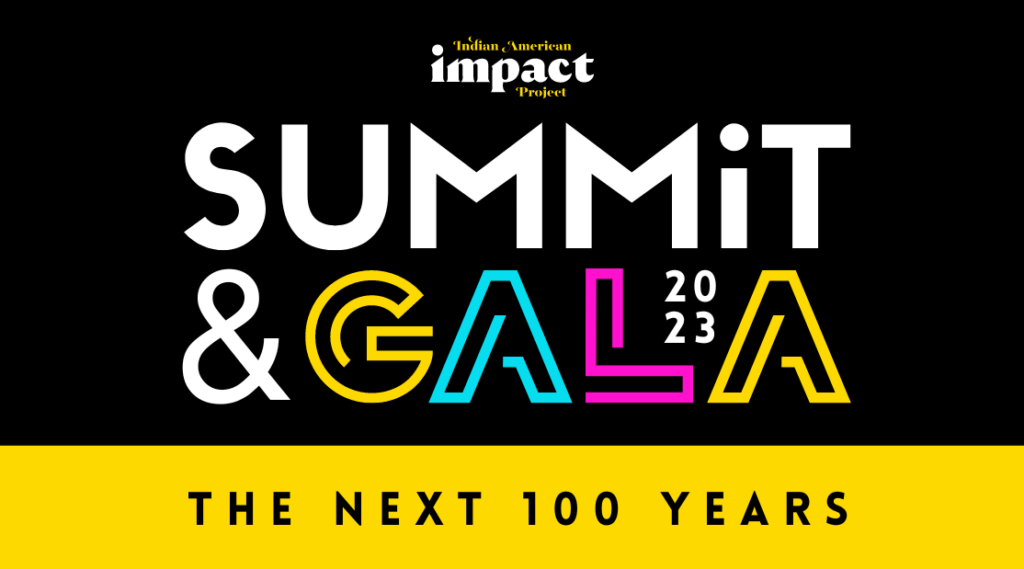 Please join the Indian American Impact Project for its 2023 Summit and Gala: The Next 100 Years on Tuesday, June 6th, in Washington, D.C.!
Schedule

Impact Summit  |  June 6, 2023
Optional Trainings: 9:00 AM – 11:00 AM EST
Programming: 11:00 AM – 5:00 PM EST

Impact Gala  |  June 6, 2023
Cocktail Reception: 6:30 PM EST
Dinner: 7:30 PM EST


Register for Summit & Gala

Impact Summit
(Free to attend!)

Impact Gala
(Ticket or Sponsorship Purchase Required)

Call for Proposals

For the first time ever, we are opening up submissions for workshops and trainings so you can help shape this year's Summit. Have an issue you want to present on or a training you think will help develop the next generation of policymakers, leaders, and activists? Share your ideas with us!

Venue Information

Travel & Accommodations

The nearest airports are:
Ronald Reagan Washington National (DCA)
Washington Dulles Intl. (IAD)
Baltimore Washington Intl. (BWI)

Sponsorship Opportunities

By joining as a sponsor for the 2022 Summit and Gala, you are investing in the future of our diaspora's civic engagement and participation as we work towards better representation of the more than 5 million in our communities.

Click here to learn more about sponsorship opportunities.

For questions about sponsorship or to confirm participation, please contact liz@iaimpact.org.

Questions?
PAID FOR BY THE INDIAN AMERICAN IMPACT PROJECT