Resilience, Progress, & Persistence
A Timeline of Indian American Political History
Late-1800s to Early-1900s
The first major wave of South Asian immigrants arrives in the United States. Thousands of Punjabi Sikh men settle in major American cities, feeding the country's increasing demand for farm labor. Anti-Indian sentiment festers, especially in Oregon, Washington, and California, the epicenters of Indian immigration.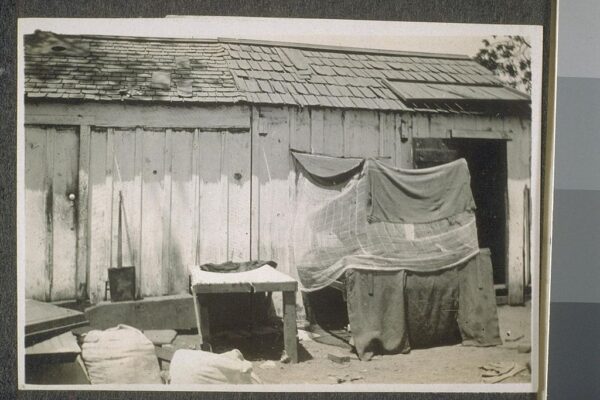 1907
A mob of five hundred white men in Bellingham, WA ransack homes, beating and rounding up 200 South Asian migrant workers to stay overnight in the basement of City Hall. In a testament to how successful the mob was in realizing their goals, the entire South Asian population leaves Bellingham within 10 days. Similar riots occur in parts of California and Vancouver.
1913
Indian American students establish the Pacific Coast Hindustan Association in Berkeley, California, which grows into the Ghadar Movement. The movement's philosophy, rooted in principles of democratic socialism and militant nationalism,  .attracts global attention. Several Ghadar leaders, including Bhagat Singh Thind and Tarak Nath Das, emerge as pivotal members of the fight for Indian American civil rights throughout the 20th century.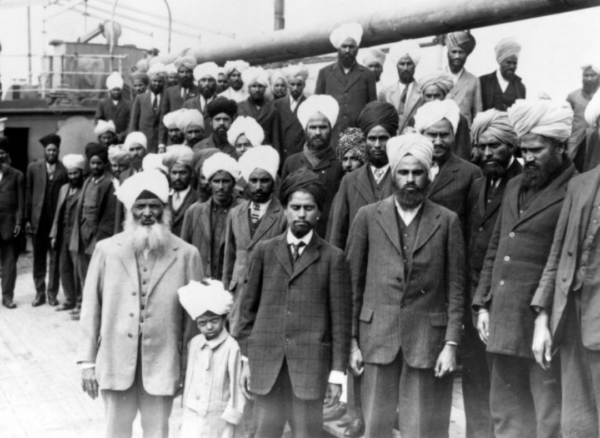 Late-1910s to Mid-1920s
Fueled by rising anti-Asian racism, the U.S. government enacts the Immigration Act of 1917, barring Indians and other Asians hailing from the "Asiatic Barred Zone." These immigration laws, which create a gender imbalance among the Indian American populace, combine with anti-miscegenation laws to stymy the burgeoning Indian American population.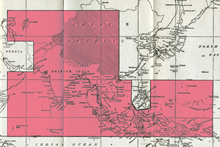 1923
The Supreme Court rules in U.S. v. Bhagat Singh Thind that Indian Americans are not eligible for naturalized citizenship under the Naturalization Act of 1906, holding that people of Indian descent are not "white." After the ruling, authorities halt all impending Indian American citizenship cases and strip many naturalized Indian Americans of their citizenship.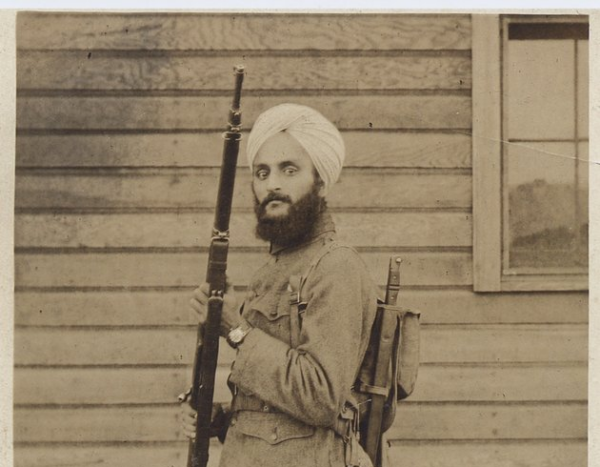 1946
After decades of Indian American activism, including lobbying by India League for America President J.J. Singh and the legal work of civil rights attorney Sakharam Ganesh Pandit, President Harry Truman signs the Luce-Celler Act of 1946, formally allowing Indian Americans to become naturalized citizens. While the act effectively reverses U.S. v. Bhagat Singh Thind, it also implements a quota of 100 Indian immigrants per year.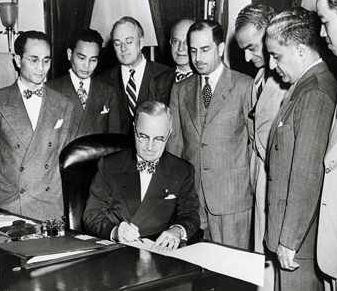 1947
Decades of global advocacy culminate in India gaining its independence from the United Kingdom. American civil rights leaders, including sociologist W. E. B. Du Bois, poet Langston Hughes, and activist Bayard Rustin, had previously lobbied for Indian independence in the U.S., staging protests at the British Embassy and publishing papers supporting Indian lawyer Mahatma Gandhi's principles of nonviolent resistance. A decade later, Dr. Martin Luther King, Jr. visits India to commemorate Gandhi for serving as "the guiding light of [the American civil rights movement's] technique of nonviolent social change."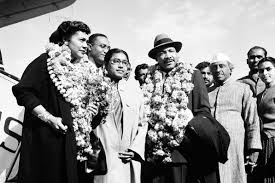 1957
Dalip Singh Saund, an acclaimed Indian American political activist, successfully campaigns for an open seat in the U.S. House of Representatives. In doing so, Saund becomes the first Asian American, first Sikh American, first member of a non-Abrahamic faith, and first Indian American ever elected to Congress. He goes on to serve three terms in the House, representing the 29th District of California. Saund previously gained international recognition campaigning for Indian American enfranchisement and Indian independence from the British Empire; he retained these values during his time in Congress, ardently supporting civil rights legislation, improving foreign relations with neighboring countries, and championing socioeconomic mobility for his constituents.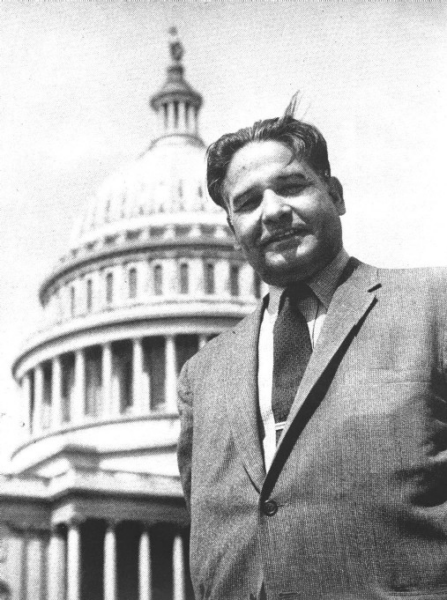 1960s to Mid-1970s
South Asian activists ambitiously champion issues including race consciousness, anti-imperialism, and Pan-Asian solidarity, and march behind the leaders of the American Civil Rights Movement to protest against racial discrimination. Decades earlier, Indian feminist Kamaladevi Chattopadhyay refused to vacate the "whites only" section of a bus while travelling in the American South; this act of defiance, combined with her global campaign for racial equity, underscores the significant relationship between South Asian activism and the American Civil Rights Movement.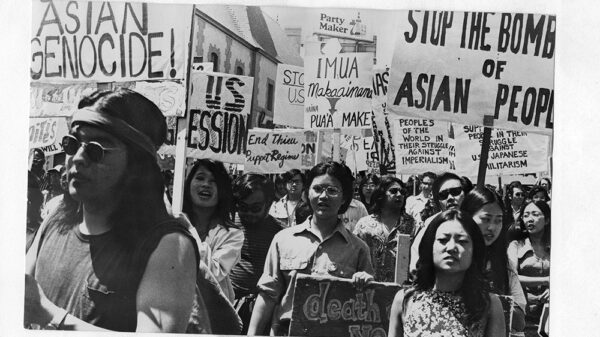 1965
Fueled by Black activists and the Civil Rights Movement, Congress passed and President Lyndon B. Johnson signed the 1965 Immigration Act, which abolished discriminatory national origin quotas. Instead, the law created a preference system that gave priority to family reunification and professional classes. This Act opened the doors for mass migration of South Asian Americans, largely dominated by highly educated and skilled professionals.
1987
The Dotbusters, an anti-Indian hate group based in Jersey City, New Jersey, initiate an eight-year campaign of violence and intimidation against hundreds of Indian Americans. In response, Indian American activists successfully push for stronger hate crime legislation, which New Jersey adopts in 1990.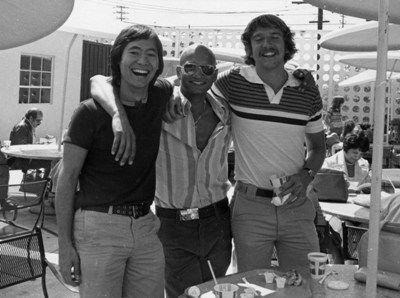 1990
Kumar Barve, a financial officer born to Indian American parents, is elected to the Maryland House of Delegates, becoming the first Asian American and first Indian American elected to a state legislature in the United States. Barve has since remained heavily involved in statewide politics. 
In creating the H-1B skilled worker visa program,  the Immigration Act of 1990 facilitates the third wave of Indian and South Asian migration. Highly skilled tech workers in the IT sector immigrate to the United States in droves and Indian workers receive up to 75% of the 140,000 allocated employment-based visas each year. The Act, however, establishes per country caps which limits each country to receiving only 7% of the annually allocated green cards, or permanent residency. These caps create a green card backlog of 1.2M+ people, mostly of Indian origin, by 2020.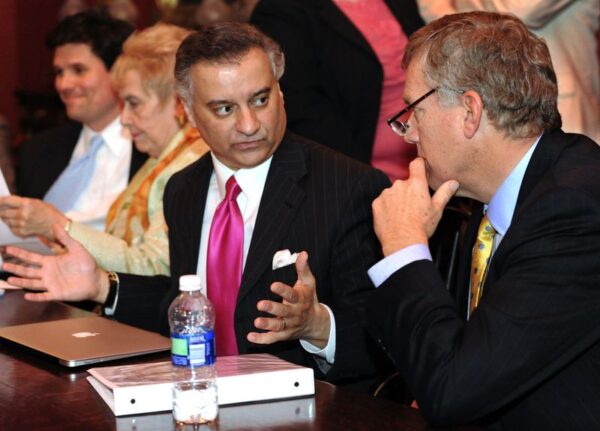 2001
In the aftermath of 9/11, Sikh-American Balbir Singh Sodhi was murdered in Mesa, Arizona in a hate crime.
Numerous South Asian advocacy organizations such as South Asian Americans Leading Together (SAALT), Sikh Coalition, and Sikh American Legal Defense and Education Fund spring to action to combat rising tides of Islamophobia and hate crimes.
Uprendra Chivukula is elected to the New Jersey General Assembly, becoming New Jersey's first Indian American state legislator. Over the next two decades, New Jersey's Indian American population rapidly expands, and from 2007 to 2014, Chivukula serves as a Deputy Speaker of the state's General Assembly.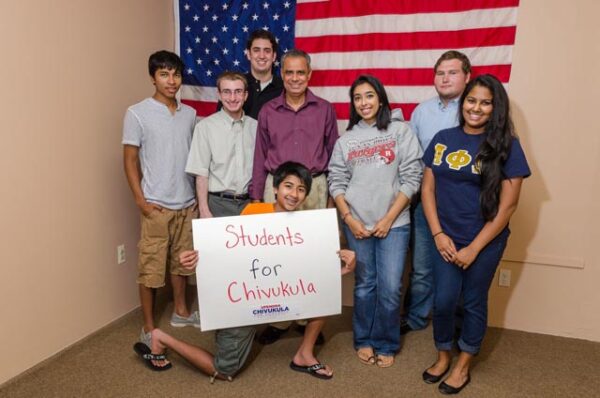 2007
Bobby Jindal is elected Governor of Louisiana, becoming the country's first Indian American governor. Eight years later, he once again makes history by becoming the first major Indian American presidential candidate when he announces his bid for the 2016 Republican nomination. Though Indian American enthusiasm helped fuel his rise, Jindal later rejects the Indian American label, leaving many in the community disillusioned with him.
2008
The South Asian American Digital Archive (SAADA) is established, documenting the rich sociopolitical history of South Asians in America through primary sources. In doing so, the organization becomes the first digital archive dedicated to preserving South Asian American history.
2009
Entrepreneur Vinai Thummalapally is appointed by President Barack Obama as the U.S. Ambassador to Belize, becoming the first Indian American ambassador in U.S. history. He serves in this position until 2013.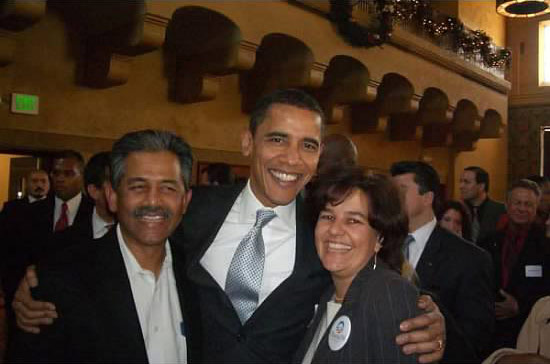 2010
Over 30 Indian Americans run for office, the highest number in American history. Ami Bera, a physician from California, is elected to the U.S. House of Representatives, becoming the only Indian American in Congress at the time. Kamala Harris is elected California's first female and first Indian American Attorney General.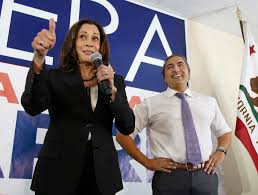 2011
Politician and businesswoman Nikki Haley becomes South Carolina's first female governor and the country's first Indian American female governor. Haley later serves as the U.S. Ambassador to the United Nations from 2017 to 2018, becoming the first Indian American U.S. Cabinet member.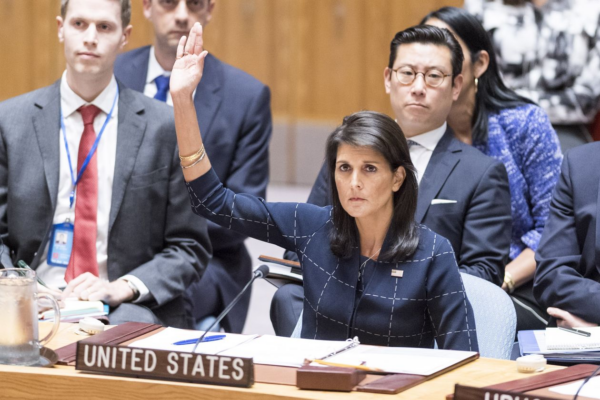 2012
A racially motivated mass shooting at a Sikh temple in Wisconsin kills seven and wounds three people of Indian descent. The hate crime sparks a national outcry, galvanizes Indian Americans across the country, and draws attention to the dangers of religious and racial discrimination against South Asians in America.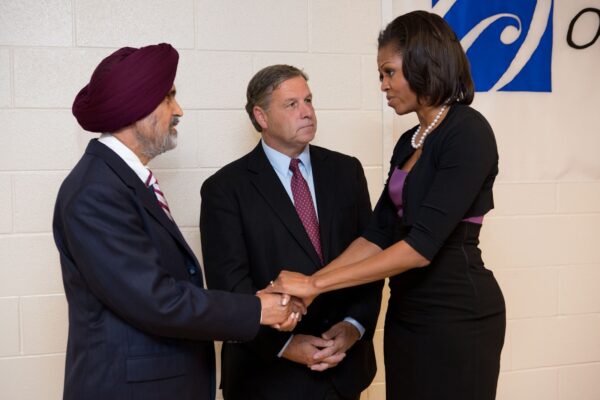 2014
Satya Nadella becomes the first Indian American CEO of Microsoft, then the world's fourth largest company by market value. A year later, Sundar Pichai becomes Google's first Indian American CEO. They join other prominent Indian American business leaders, including Shantanu Narayen (Adobe), Indra Nooyi (Pepsi), and Ajay Banga (Mastercard), representing the growing economic and political capital of the Indian American community.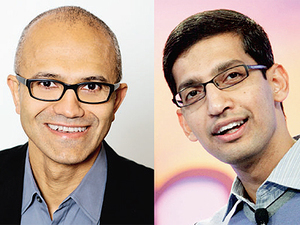 2016
Princeton-based entrepreneur and community leader Deepak Raj and former Kansas State Representative Raj Goyle establish the Indian American Impact Fund, an organization dedicated to building Indian American political power, investing in Indian American candidates, and enfranchising the growing Indian American electorate. IMPACT goes on to raise more financial support for Indian American candidates than any other political organization in history.
With the help of IMPACT, a record five Indian Americans are elected to the U.S. Congress. Pramila Jayapal, Raja Krishnamoorthi, and Ro Khanna join Ami Bera in the House of Representatives; in doing so, Jayapal becomes the first Indian American woman elected to the House. Kamala Harris becomes the first Indian American U.S. Senator.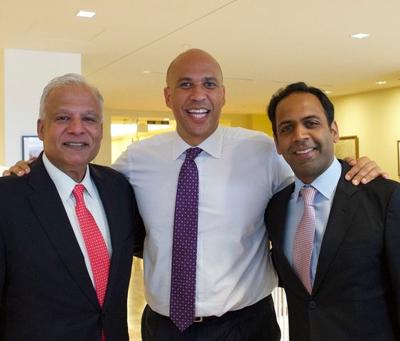 2017
Indian American colleagues Srinivas Kuchibhotla and Alok Madasani are shot in a racially motivated hate crime outside a bar in Olathe, Kansas. Kuchibotla dies, while Madasani and a bystander are permanently injured. The attack comes amid a rising tide of discrimination that sees President Donald Trump attempt to ban foreign nationals from seven primarily Muslim countries. Later, in response to the COVID-19 pandemic, President Trump orders new immigration restrictions on H-1B visa applicants, the vast majority of whom are Indian.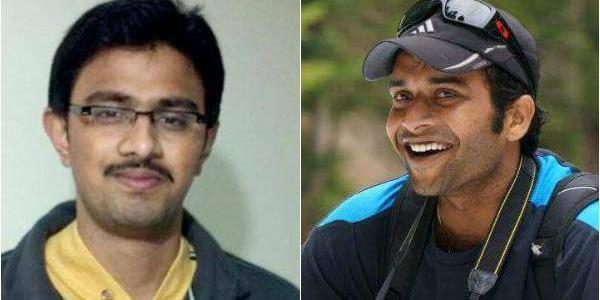 2018
At least 120 Indian Americans run for office, the highest number in history. These candidacies reflect the rapidly shifting nature of the Indian American electorate: as the Indian American population expands, forming one of the fastest growing ethnic groups in the country, political representation increases. Attorney Gurbir Grewal is appointed Attorney General of New Jersey, becoming the first Sikh American Attorney General in U.S. history.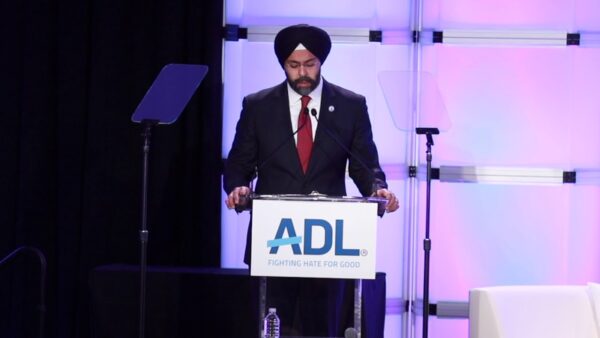 November 2020
The American people elect President Joe Biden and Vice President Kamala Harris, the first South Asian, Black, and female Vice President.  The victory represents the most significant achievement in Indian American political history to date. IMPACT endorsed the Biden/Harris ticket and actively worked to support their campaign.
Indian American candidates, including Sara Gideon (Maine, U.S. Senate), Hiral Tipirneni (Arizona, U.S. House), and Sri Kulkarni (Texas, U.S. House) emerge as national figures in their campaigns to flip hotly contested seats. Candidates such as Nina Ahmad (Pennsylvania, Auditor General) and Ronnie Chatterji (North Carolina, Treasurer) look to transform politics on the state level.
Between 2016 and 2020, Indian Americans specifically and AAPI voters as a whole accounted for the biggest increase in voter turnout of any ethnic or racial group in the country, helping to elect 56 Indian American and South Asian candidates as well as U.S. Senators Jon Ossoff and Raphael Warnock.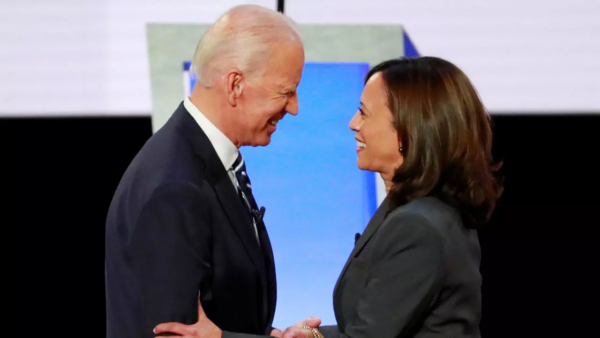 2021
Indian Americans and South Asians continue to make history in 2021. 97 Indian American and South Asian candidates run for various state, local, and municipal elections throughout the country. 55 candidates win, including many first time candidates.
Voters in New York City elect Shekar Krishnan and Shahana Hanif to NYC Council as the first Indian American and Bangladeshi American, respectively, elected to on NYC Council. Aftab Pureval is elected as Cincinnati mayor, becoming the first Asian American mayor in Ohio. Dr. Sadaf Jaffer is elected to the NJ Assembly, becoming the first Muslim and South Asian woman elected to the NJ legislature alongside Shama Haider.